Valley Oral Surgery Welcomes Dentist – Times News Online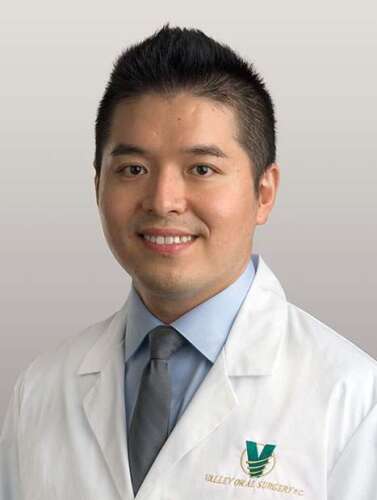 Posted on July 17, 2021 at 6:51 am
Wu Zheng, DDS, joins the surgical team at Valley Oral Surgery, the region's leading provider of oral surgery and dental implants in the Lehigh Valley and surrounding areas.
Zheng obtained a BSc in Biochemistry from Stony Brook University – SUNY in New York, a Doctor of Dental Surgery from Stony Brook School of Dental Medicine – SUNY in New York, then completed his residency in Oral and Maxillofacial Surgery -facial at John H. Stroger Jr. Hospital in Cook County, Chicago.
"I look forward to being a part of the Valley Oral Surgery team and look forward to starting helping patients across the region," Zheng said.
Valley Oral Surgery is a private oral surgery group with offices in Allentown, Bethlehem, Lehighton and Quakertown. Dr Zheng will join Drs. Robert Laski, Jaime Cernansky, Niral Parikh, Markus Hill and Mark Elstein as part of Valley Oral Surgery.
Dr Laski welcomed Dr Zheng saying, "We are delighted to welcome Dr Zheng to our organization and believe he will be a great addition to our surgical team.
This latest addition of staff follows the expansion of the oral surgery group last year into the Quakertown market, with an office in the heart of town, just off Route 309.
Learn more about Valley Oral Surgery and Dr. Zheng at www.valleyoralsurgery.com.
Dr Zheng