Pearls for Your Practice: Ion Cordless Water Flosser by Waterpik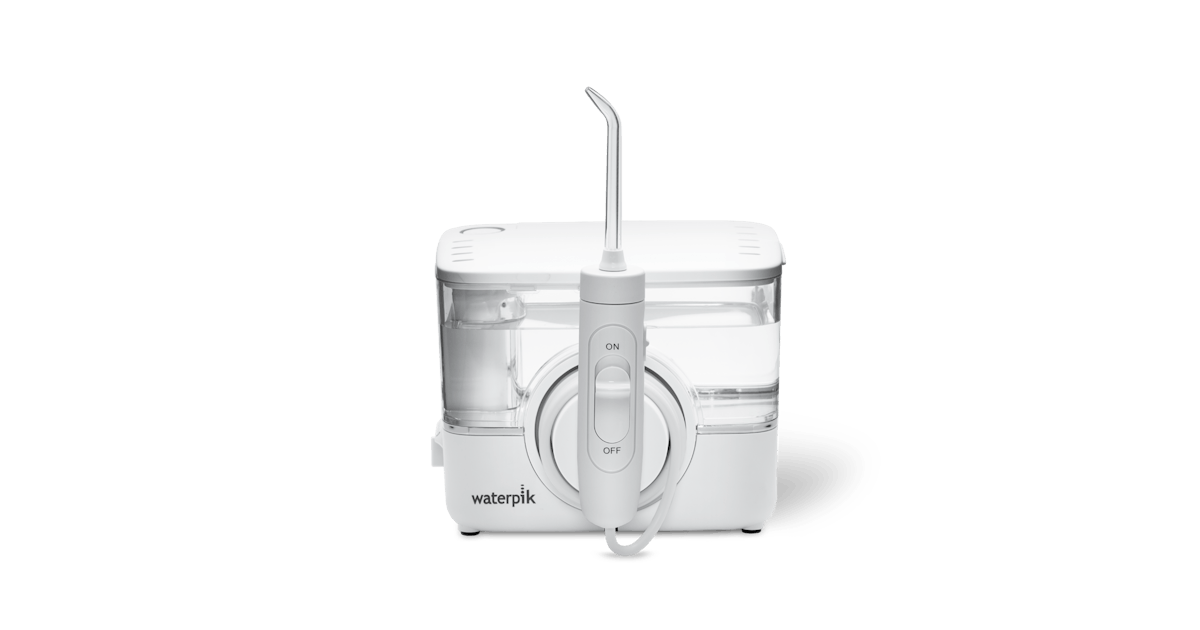 I'm kind of a neat freak. I don't like stuff cluttering counters. I'm always on the lookout for things that have a minimal footprint on the counter, both at my desk and at home. I think it goes back to watching TV shows when I was a kid. There's never been a messy kitchen counter in Family ties. Blanche of The golden girls had no clutter on her bathroom vanity. Everything was neat and clean.
I want my house to look like this. Unfortunately, the number of devices that need to be plugged in keeps growing – it's a cable management nightmare! That's why I love the Waterpik Ion Cordless Water Flosser.
---
More pearls:
Bioclear Evolve Posterior Matrix Kit
Voco shrink paste
---
The Ion Cordless Water Flosser is a rechargeable irrigator that not only eliminates a power cord, but also takes up 30% less counter space. The "cordless" description comes from the Ion's rechargeable feature. With its heavy lithium-ion battery, each charge can power the Ion Water Flosser for up to four weeks between charges! That means we don't need to see that pesky power cord more than 12 times a year!
Despite its compact size, the Ion Water Flosser is not weaker. It delivers full-size plate cleaning performance and pressure. This pressure removes up to 99.9% of dental plaque from the treated areas. This is important because we all know that many, many of our patients are not and never will be flossers. Instead of just hitting patients over the head with dental floss, we should find alternatives for them. The Ion Cordless Water Flosser is an amazing device that gives your non-flosser patients a better choice for interproximal plaque control.
The Ion Cordless Water Flosser comes with six different tips. It also has 10 different pressure settings, so all patients can find a comfortable and effective setting. A tank of water will last 90 seconds of flossing time, which means there are no mid-stream refills! Another nice feature is the magnetic handle holder, which keeps the tube neatly and neatly rolled up. This is a feature that my OCD, who hates strings, loves!
As I mentioned, the Ion Cordless Water Flosser is perfect for people who don't floss. It is also ideal for patients with orthos, bridges, implants, veneers and hybrids, basically anyone who has practiced high value dentistry. This makes the Ion Cordless Water Flosser the perfect addition to your high end cases. The ability of water flossers to break down biofilm and remove plaque is already excellent. Add the ease and functionality without the bulk and the Ion Cordless Water Flosser is a double out of left center field!
Editor's note: This article originally appeared in the June 2022 print edition of Dental economy magazine. Dentists in North America can take advantage of a free print subscription. Register here.