Newtown Smile Dentistry is recruiting periodontal specialist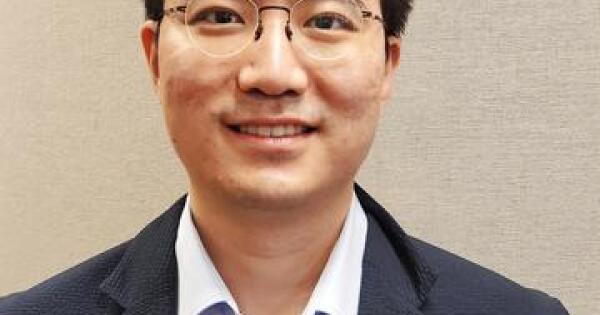 The adage "fix it and forget it" has no place in Dr. Wonseok Jang's scope of practice as a specialist in periodontics or gum health. That's why he jumps into his car every Friday after spending the week as an assistant professor and researcher at the Rutgers School of Dental Medicine and travels to Newtown to see new patients at the Newtown Smile Dentistry offices at 34 Church Hill Road.
In a recent interview with The Newtown Bee, Jang said he could work at many practices closer to his New Jersey home, but chose to align with his former dental school colleague and Newtown Smile owner Sean Lee, DDS, because both share a unique holistic patient care philosophy. And it doesn't hurt that Lee has invested in some of the most advanced periodontal technologies available, which are now available to Jang to provide his local patients with cutting-edge periodontal treatments.
"Periodontal disease is really underdiagnosed," Jang explained. "Based on various studies, the US consensus is that 40 to 60 percent of the population has some degree of gum or periodontal disease. I see a lot of patients with it.
Jang said periodontal disease can be seriously overlooked, but it's usually not the patient's fault because there is no pain involved – similar to coronary heart disease.
"You don't feel that way until you have a heart attack," he said. "With chronic periodontal disease, you don't have pain from the inflammation until you have an abscess."
And an untreated abscess can in rare situations be fatal, but Jang's patients are sometimes reluctant to discuss treatment for gum problems until they feel painful effects. So he works hard to make sure every patient he sees, both at the Rutgers Clinic where he spends four days a week giving hands-on classes to students, and on weekends at Newtown Smile Dentistry.
In order to treat gum disease, Jang may use some of the state-of-the-art laser equipment available to his patients at Church Hill Road practice, if they qualify.
"Historically, the treatment of periodontal disease has involved conventional surgery using a scalpel. It works and we've seen great results and that's how I was originally trained, "Jang said. "But now we have this specialized laser that emits a specific wavelength output that targets the type of bacteria that causes gum disease. It is therefore more efficient to eliminate it.
While conventional surgery is more traditional and well documented, those whose conditions qualify for laser treatment find the treatment to be equally or more effective.
"I think there are patients who are better suited to laser and patients who do better with conventional surgery," Jang said. "The laser is less invasive, so there will be less post-operative sensitivity and less recession afterwards – and generally there are fewer post-operative complications with the laser. And I don't know of any other offices in the area that have this type of laser.
Jang, like Lee and his fellow Newtown Smile colleague Brad Pinkos, DMD, is a great specialist in prevention and practical problem-solving – and it doesn't end with treating a specific disease that could bring on individuals at the Newtown practice.
"Dr Lee and I have the same philosophy, we believe in providing a comprehensive examination and comprehensive care. Not just quilting – dealing with what ails the patient. We don't do it because everything is connected, "Jang said. "I do my own tests and have to discuss all the results and then give this patient all the care he needs. If the patient doesn't want it, that's fine, but I'm going to make them aware of everything I find and how we can deal with anything that's wrong.
Dental school colleagues
Jang said the philosophy, as well as their common heritage born and raised to adolescence in South Korea, was something he and Lee shared as aspiring students at the dental school of the University of Michigan.
"I've known him for a long time and have always respected his hard work ethic and his passion for dentistry," said Lee. "I still remember the late night library and clinical lab studies we have had frequently over the years in Michigan."
Knowing him for so long and so close, Lee had a long opportunity to learn how much Jang enjoys being a dentist and how much time and work he has devoted to the field.
"I knew I wanted to be a doctor or a scientist since I was a kid," Jang added.
"We share the same ethnic origins and the same philosophies. So when we work together, we aim for perfection. Clinically acceptable is not my goal, which is why I love working for Newtown Smile. Other places I've tried to work only deal with specific patient issues, but I don't believe in that kind of patient care, "Jang said.
"This is another reason we chose to engage in advanced residency programs after graduating from dental school," Lee said. "We went to different schools for our residency training and I never thought we would bump into each other again, especially in dentistry."
Jang continued his advanced residency training at Rutgers in periodontics while Lee completed his Tuft's residency in advanced general dentistry training.
"At the start of the COVID-19 pandemic in 2020, I contacted Dr. Jang and found out that he had decided to work as a full-time assistant professor at Rutgers University," Lee recalls. "I was very excited for him and for the school. But I was more excited when we talked about working together and collaborating with each other in bringing together the best knowledge between us and planning the best possible care for Newtown patients. "
Lee said knowing that patients in his Newtown office can receive specialist periodontal care of such a high quality was an exciting prospect and the time is right.
"Since, I had invested in a lot of advanced equipment and high quality materials that Dr. Jang can use to provide advanced periodontal therapy, "said Lee. "We have finally achieved the goal of bringing our minds together to provide the highest quality patient care. Dr Jang is thrilled and travels all the way from New Jersey to meet patients in Newtown.
At the Newtown practice, Jang may be the expert on periodontics, but he still views his colleague Lee as the "quarterback" of their treatment team, so the two frequently work together to provide each patient with the necessary information. comprehensive diagnoses and treatments they may need.
"When it comes to surgery, my job is easier than Dr Lee's because Dr Lee does everything," Jang said. When planning procedures such as dental implants, "He is the one who does all of my pre-planning, and I provide my practical expertise here at the same clinic," Jang said, "where other practices can send referrals. patients for periodontal work, so with us treating in the same office, there are no communication problems.
Jang has also already found the opportunity to meet and treat a few Pinkos patients.
Since Jang also enjoys his role as an assistant professor and lecturer at Rutgers, as well as his research work, he currently limits his time at the Newtown cabinet to Fridays and Saturdays.
"I want to accomplish a lot more," he said. "I just wrote a dissertation for my master's thesis on the laser equipment I use here. I also have additional academic goals to accomplish. But maybe I will eventually start moving more into private practice. I love Newtown and working with Dr Lee.
For a consultation with Drs Lee, Pinkos or Jang, call Newtown Smile Dentistry at 203-426-3310 or visit the practice website at https://www.newtownsmile.com.
Editor John Voket can be contacted at [email protected]
Wonseok Jang, DDS, MDS