Dr Little honored for many years of service | Local News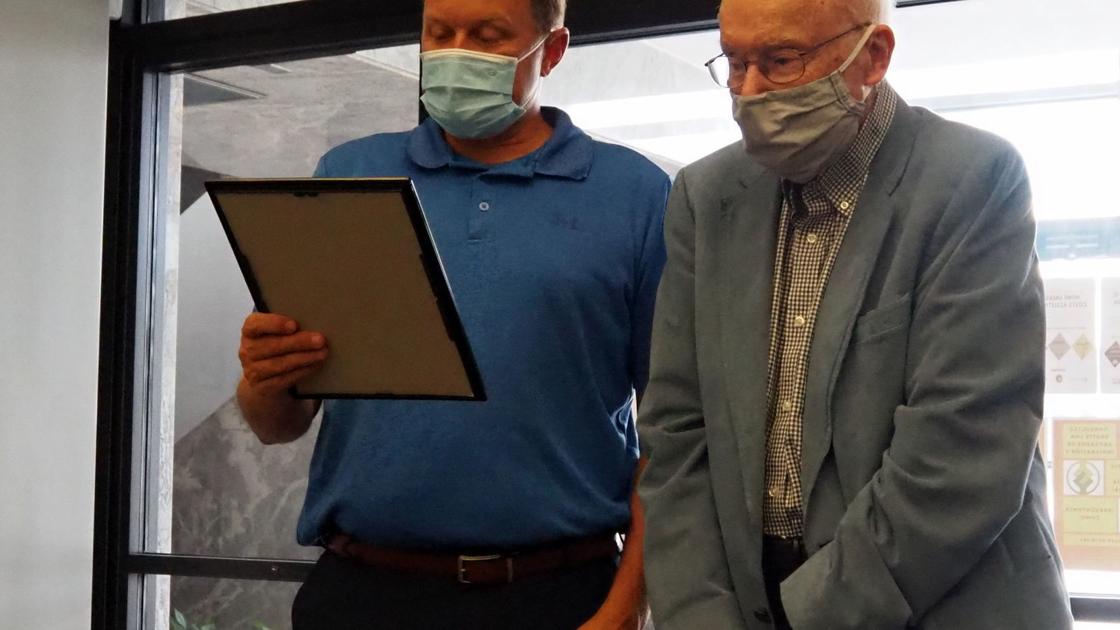 RACINE – Tuesday was "Dr. William J. Little Jr. Day" in Racine County as a longtime volunteer for the Racine Health Care Network was honored for his many years of service.
At 99, Dr. Little made his retirement official in January. He has volunteered for the Racine Health Care Network since its inception in 1989.
Racine County Director Jonathan Delagrave took the opportunity to pay tribute to Dr. Little for his volunteer work.
In proclaiming July 13, "Dr. William J. Little Jr. Day," Delagrave said: "Through his tireless work and remarkable generosity, Dr. Little has had a tremendous impact on the health and well-being of residents of Racine County while strengthening an important community asset in the health field of Racine. Care network.
"His passion and commitment to serving his community is unparalleled and a shining example to all of us. "
Little graduated from Horlick High School in January 1939. He decided to enter the medical field in high school because of his interest in science, he said. He said if he hadn't become a doctor he would have become a chemist.
Little will be celebrating its 100th birthday on October 19.
Clinical
The Health Care Network is a private, non-profit clinic for people with low income or who do not have health insurance, and is located at 500 Wisconsin Avenue. It serves approximately 2,500 people in Racine County, including through a satellite facility in Waterford.