Dr. Jaclyn Rominger Joins Clear Mountain Bank Harrison County Community Council | New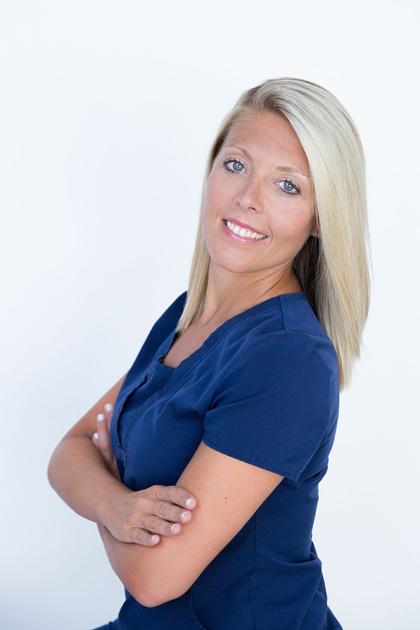 BRUCETON MILLS, W.Va. – Clear Mountain Bank officials have announced that Dr Jaclyn Rominger, DDS, owner of Rominger Dental, has joined the Harrison County Community Council of the bank.
The Board of Directors, made up of local community leaders from Harrison County, was formed in 2019 to enable the bank to provide the best possible service to the communities in Harrison County it serves.
"I am delighted and proud that Dr. Rominger has joined our fantastic Harrison County Community Council," said David Thomas, President and CEO of Clear Mountain Bank. "The purpose of the board is to obtain advice and guidance from longtime and well-respected leaders in Harrison County so that our bank can better establish itself in the community. A lifelong Harrison County native, Jaclyn has a true passion for giving back to her community and we are very fortunate to have her on our distinguished Board of Directors.
Rominger joins a well-known group of community leaders who currently sit on the bank's internal board of directors. They are James Denny, CPA (Chairman), Director of The Rodeheaver Group, PC; Susan Deniker (past president), lawyer at Steptoe & Johnson; the Reverend Dr. Ken Ramsey, Senior Pastor at Bridgeport United Methodist Church; Chad Riley, PE, CEO of The Thrasher Group; and Dustin B. Vincent, PE, senior project manager at MarkWest Energy Partners.
"As a community bank, we believe it is essential to seek advice and feedback from knowledgeable, active and engaged members of the community," said Thomas. "We feel truly fortunate to have the support and guidance of such a talented and respected group of community leaders as valued partners of Clear Mountain Bank, as we take deeper roots in Harrison County."
Dr Rominger is the daughter of Donna Elsey and the late Tom Elsey of Bridgeport. She graduated from Bridgeport High School and received her Doctor of Dental Surgery from West Virginia University School of Dentistry in 2009 and has been practicing dentistry since. In 2017, she established Rominger dental practice located in the White Oaks section of Bridgeport.
She has served as president of the Clarksburg League for Service and currently serves on the board of directors of Medbrook Children's Charity and is a member of Harrison County Rotary. In her spare time, she enjoys traveling, boating on Cheat Lake, visiting any beach, spending time outdoors, and doing community service. She resides in Bridgeport with her husband and their two dachshunds.
Clear Mountain Bank is a locally owned and managed community bank that has served north central West Virginia and western Maryland for over 125 years. The bank offers a full line of digital and traditional banking products and services to meet the needs of its personal, business, business, mortgage and financial planning customers.
Widely recognized for excellence in financial services, Clear Mountain Bank has consistently earned a top 5-star rating for financial strength and stability by BauerFinancial and has been named one of the nation's top banks by American Banker and Best Companies. Group. Additional information is available at www.clearmountainbank.com.