dentist, others join Bradly Baus Dentistry | New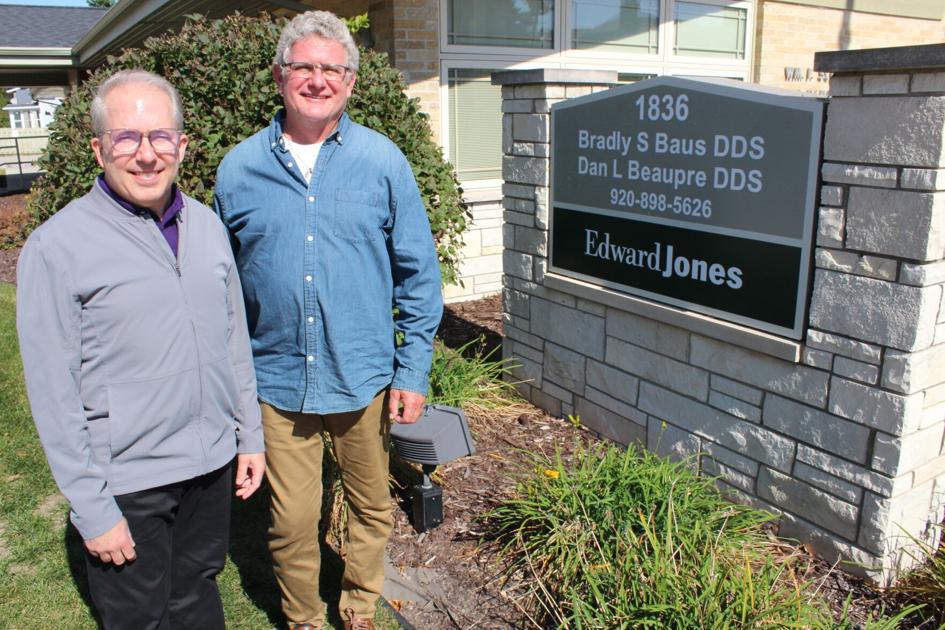 New Holstein dentist Dr Bradly Baus said he has been thinking for several years about adding another dentist to his practice located in the professional building at the corner of Wisconsin Avenue and Van Buren Street.
"I never really took the time to pursue it," Baus said as he was busy caring for patients of all ages in his modern dental clinic.
But some time has been found to consider expanding the practice, and now Dr Bradly Baus Dentistry has not one but two additional dentists practicing there along with a number of other new staff.
Dr Dan Beaupré is the most notable addition, having sold his 33-year-old Manitowoc practice and bringing his skills and many of his long-time New Holstein patients with him.
"I like to do this stuff," said Dr. Beaupré. "I love doing dentistry and I'm still very good at it," stressing that he is confident in his ability to help his patients. He said he can perform all types of dental procedures, but specializes in crown, bridge and cosmetic work.
Dr Beaupré is working two to three days a week as he prepares to retire, if the many patients who have followed him from Manitowoc ever allow it. "These patients are not just patients, they are friends," he said.
The Manitowoc native attended the University of Wisconsin-Oshkosh and graduated from Marquette University dental school in 1988. A resident of Reedsville, he began his work in New Holstein in July.
Dr Beaupre described Dr Bradly Baus' dentistry as one of the most technologically advanced practices he has seen. "The equipment he has is top notch," he said. "I also enjoy working on his patients. The patients were very receptive.
Dr Beaupré is married. Their child Cooper died about 10 years ago. They have two hunting dogs. He said he enjoys fishing and scuba diving, something he has been doing since the late 1970s. "It's a great sport," he says. "I am in a different world when I dive."
In addition to Dr Beaupre, Dr Rebecca Stevens is currently seeing patients at Dr Bradly Baus Dentistry. She is expecting her first child in December and is unsure of her plans thereafter. The Marquette graduate and transplanted Californian resides in the town of Erin, Washington County. She has been focusing on children since she started working at Dr Bradly Baus Dentistry in July.
Dr Baus said they have enough space in their office for additional dentists and could rearrange an overflow area if necessary.
In addition to dentists, Dr Baus' wife Lori, a registered nurse, has increased her hours with practice starting in May. Dr. Beaupré's wife, Sara, works with him as a hygienist, which she has been doing for about 25 years.
Student Josie Decker works in the office while studying to be a dental assistant. Mary Ditter was added to assist with the front desk, while Audrey Bratz brings 15 years of experience as an assistant to the firm.
The additional staff allowed Dr Bradly Baus Dentistry to extend its hours of operation from Monday to Friday from 8 a.m. to 5 p.m., with dentist coverage during those hours.
Dr. Baus also took additional training from the American Academy of Facial Esthetics to undergo Botox therapy (for migraine relief) as well as dermal fillers. He also received additional training on oral appliances for people who clench or grind their teeth while sleeping.
"Technology continues to advance," said Dr Baus, noting that today's dental patients are becoming increasingly familiar and comfortable with digital tools that facilitate procedures, including 3D imaging, clear alignment implants and therapies.